Infrared InfraPLUS
Optional package for sauna cabins
The KLAFS InfraPLUS sauna package from Guncast
Warmth which strengthens your back
With the KLAFS InfraPLUS, infrared-C radiation generates radiant energy to warm your back more intensely. InfraPLUS a wonderful addition to your sauna and SANARIUM®, and removes the need to install a separate infrared heat cabin. 
The InfraPLUS employs the same SensoCare sensor system as the KLAFS Infrared S1, automatically adjusting the radiation intensity, according to body temperature, without overstressing your skin.
KLAFS Saunas by Guncast
Guncast is the selected UK partner for KLAFS products. Our aim is to make the design and installation process as easy as possible, so you can relax and concentrate on getting excited about your new KLAFS sauna.
Book a Design Consultancy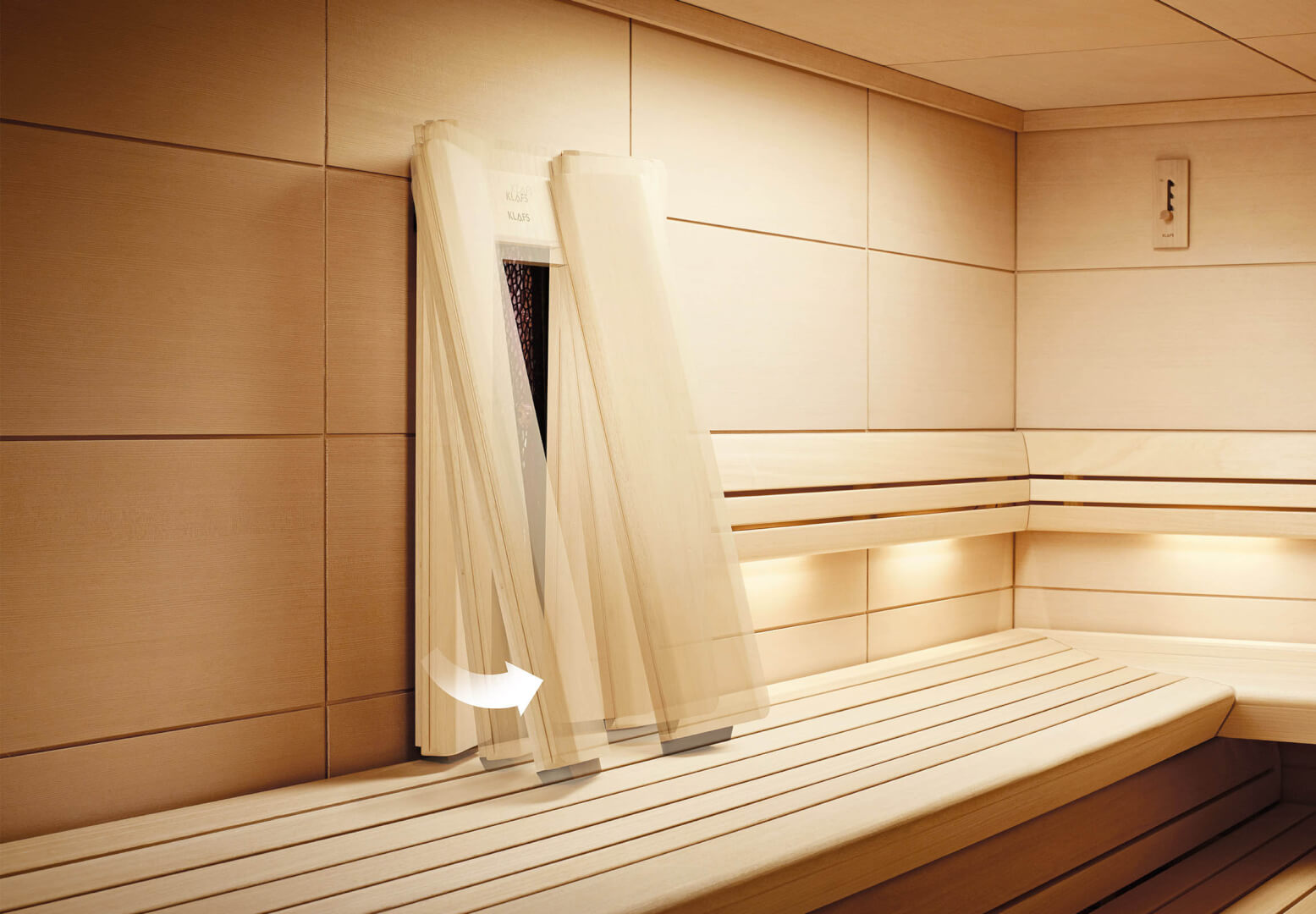 Adjustable backrest for infrared treatment
From KLAF's Interior Line of Saunas
The InfraPLUS backrest can be adjusted forwards into a number of positions, even on low sauna benches. So whether you're enjoying an infrared treatment or a relaxing sauna session, you can experience luxurious comfort. 
SensoCare Infrared heat technology
WARMTH IS THE BEST MEDICINE
To achieve the full soothing effect without overstressing your skin, four SensoCare sensors inside the infrared heater measure the temperature of your skin during the entire session. The intensity of the radiation is adjusted automatically, providing you with a gentle and relaxing infrared experience.  
With InfraPLUS, infrared-C radiation warms your back intensively.
four SensoCare sensors.
Complies with RAL guidelines for infrared heat cabins.
Life-long guarantee for the patented low-temperature ceramic heater.