When it comes to commercial swimming pools, there's a variety of options available to elevate your wet leisure facilities and your business.Let's dive into the world of swimming pool features and explore the many options available, to offer you bespoke design, unparalleled luxury, and long-term durability.
In recent years, the pursuit of holistic well-being has become a prominent aspect in the lives of many. With the stresses and demands of modern living, individuals are increasingly seeking ways to enhance their physical and mental health. Among the myriad of wellness options available, the installation of infrared saunas at home has gained significant attention for their potential to offer benefits that cater to a wide scope of health and wellness. With the help of Guncast and KLAFS, it's no longer necessary to venture to your local spa, health club or gym to enjoy Infrared sauna bathing – let us help you set up your very own infrared sauna at home.
KLAFS has built a solid reputation based on durable quality and innovation, introducing new products that push creative boundaries as well as the senses. Let's take a look at two of the latest features KLAFS have introduced to complement their award-winning spas and saunas, taking relaxation to another level and creating an unrivalled spa experience, whether in a commercial spa or in the comfort of your own home.
Creating exceptional leisure spaces
Guncast has built an unrivaled reputation for creating the most luxurious swimming pools, spas and wellness suites in the UK.
Established in the 1970s by founder Bruce Harding, now run by his son Jack, Guncast has perfected the art of luxury swimming pool, spa and wellness creation. With an unparalleled stature for superior design and build, Guncast is a family-run business that adheres to the most rigorous quality standards.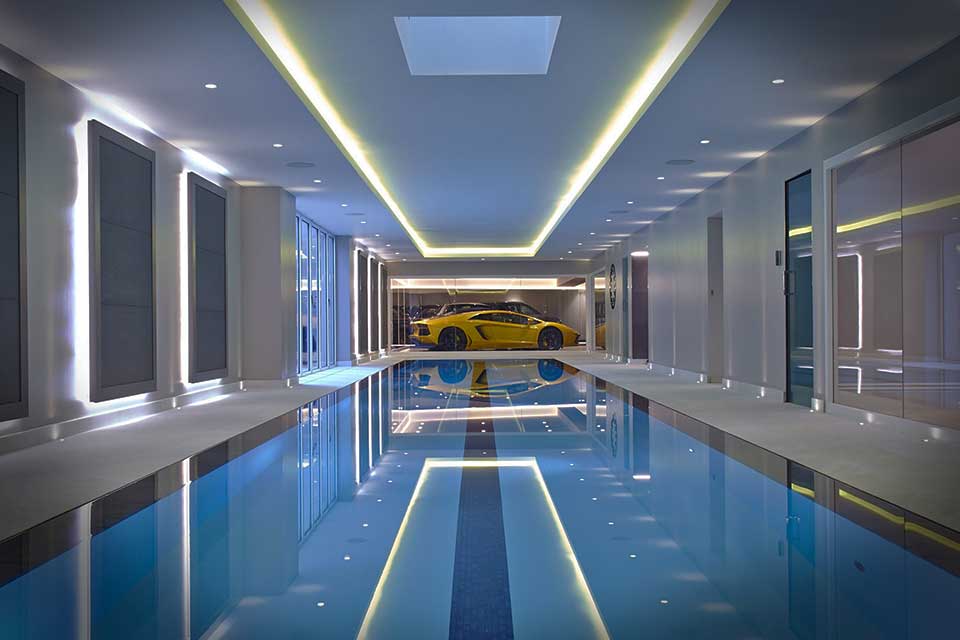 Swimming Pool & Spa design and build
Luxurious Indoor & Outdoor Pools
We design and build some of the UK's most luxurious pools, whatever the setting.
From ultra-modern London city basement pools to 5* hotel and exclusive club pools, Guncast inspires with design and delights with unmatched build quality and a perfect finish.
Sauna, steam, ice and spa designer, UK supplier and installer
Bring your thermal escape home with Guncast, the selected UK partner for KLAFS products. We can design and install your perfect home sauna or steam room, whatever the space.
For hotels, clubs and property developers, Guncast will work with your design team to create a memorable thermal journey.