Designing your perfect wellness journey
Our consultative style allows us to fully understand your requirements, goals and immerse ourselves in your vision.
We will work together to help design you the perfect wellness suite. Drawing on our years of experience working closely with architects, interior designers and project managers, we'll work within your desired requirements to create an extravagant wellness space that's crafted and built to the highest quality and specification.
Expert planning and design
We create wellness spaces that harmonise with your home or business. Considering materials, woods and shapes as well as our technological innovations, we'll design you a unique aesthetic wellness suite, that fits perfectly into your life or the needs of your guests.
We are experts in planning saunas and spas, experienced in managing challenging requests and irregularly shaped rooms.
Get in touch today
Complete the form below to be pt forward to our dedicated design consultancy team. Please include as much information about the project as you can and a member of our team will be in touch shortly.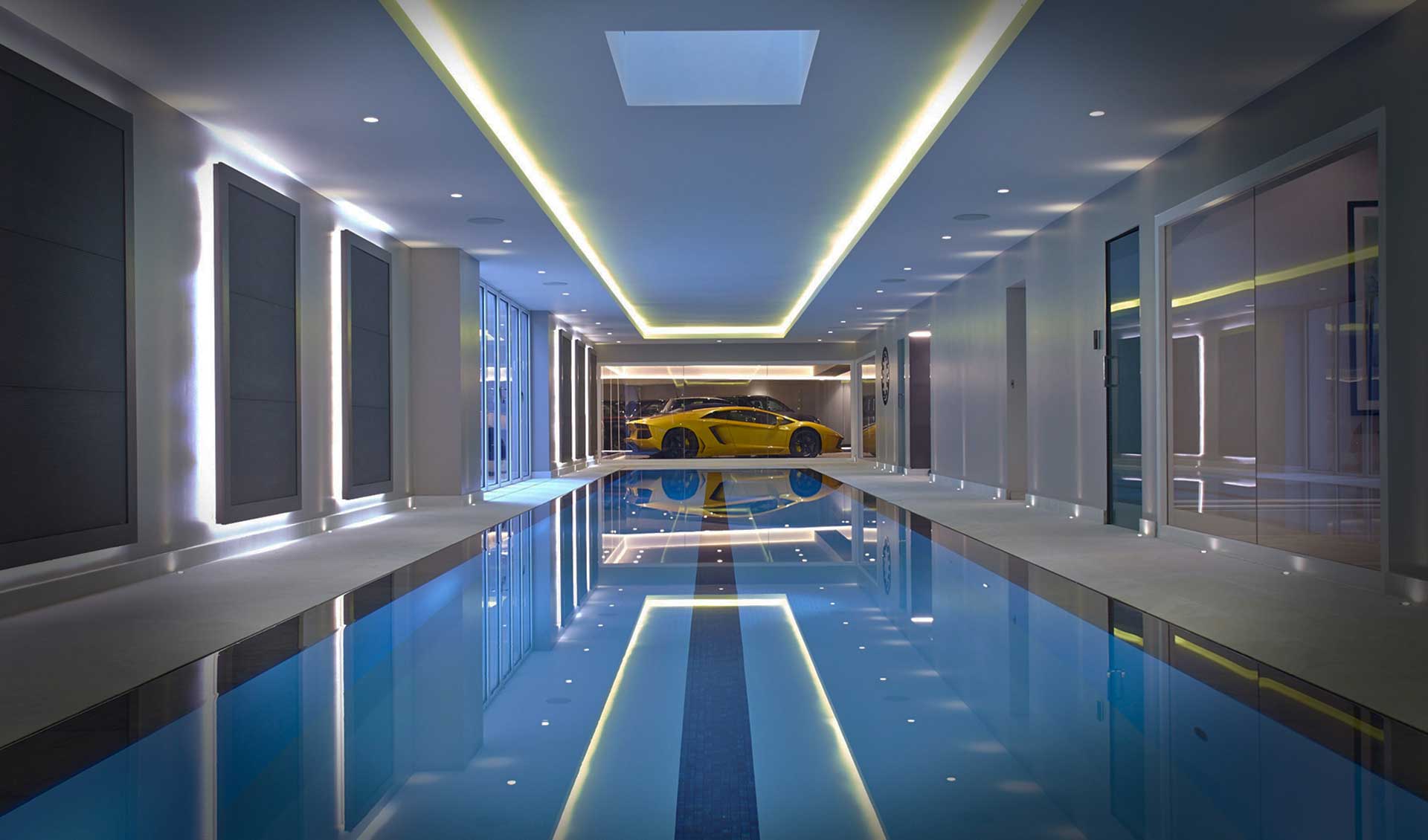 Moving floor, tailor made, Outdoor pool, hydrotherapy…
Imagination becomes design, and design becomes reality.
Our pools are luxurious, beautiful, functional and finished to perfection, whether in the home or for commercial use. From natural stone tiles like marble, limestone, sandstone and slate to resplendent Italian glass mosaic or porcelain tiles, we select the finest materials to suit our clients' wishes.
We provide a complete design service or consultancy as required.
Unparalleled customised luxury
The unique designer pools from Guncast are unparalleled when it comes to creating a custom, luxurious swimming pool that incorporates both aesthetics and functionality. The swimming pool designers at Guncast consider each aspect of the project, from the individual client's needs to the environment itself, ensuring the finished pool reflects the unique style of both.
From natural stones tiles like marble, limestone, sandstone and slate to resplendent Italian glass mosaic and porcelain tiles, a Guncast swimming pool is always finished to the highest of standards.