Pool Service & Maintenance
Complete this form to register your interest in booking a Service Engineer to visit your pool.
Year-round Pool Maintenance
Professional pool service & maintenance
Guncast Pool Service has a specialist team of uniformed service engineers, offering bookable appointments with reliable service and quality assurance.
Routine maintenance by the same engineer week by week is essential to the longevity and operational performance of any pool.
In the unlikely event of something going wrong Guncast's rapid response breakdown service will help ensure minimum downtime.
Commercially trained divers
The Guncast Service Team can provide fully insured, commercially trained divers to carry out any required maintenance, refurbishment, and other underwater or confined space operations that require qualified and experienced specialists.
If you think you have an issue that needs looking at, just talk to us.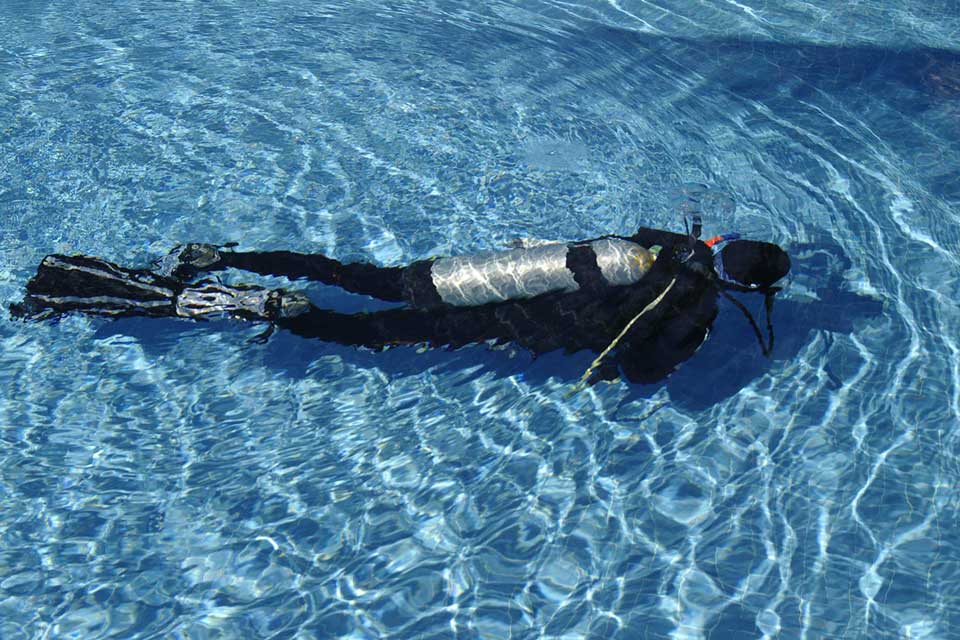 Maintaining water quality and pool chemistry is integral to the ongoing reward of owning an outstanding swimming pool, by offering the latest Ultraviolet (UV) and Ozone systems.
Guncast ensures wonderfully clean and clear water, using the bare minimum of chemical additives. If you would like to find out more, talk to our specialist team.
Looking after your unique swimming pool filtration system
Our three premium filtration packages (Guncast Smart, Guncast Premium, and Guncast Sustainable) have been designed and developed to suit high-end residential indoor and outdoor swimming pools. The Guncast Pools and Wellness filtration packages help reduce the amount of chemicals needed for the water treatment of your pool, which is not only good for you, but also better for the environment.
To ensure the smooth running of your swimming pool filtration system all year round, our service and maintenance experts recommend a service every 6 months to a year. We aim to help you achieve a premium water quality for your swimming pool, so you can enjoy using it at any time of the year.
If you have a question for our service and maintenance team, or you would like to make an appointment, please contact us today. You can also ask about our service package.
Wellness facilities, saunas and spas
A complete service and maintenance solution
We recognise that many of our clients also have a wellness facility, sauna or spa area close to the swimming pool that may also need service support and sometimes refurbishment.
As the UK KLAFS partner, Guncast can also provide you with a complete pool and wellness facility service and maintenance solution.