Saunas from KLAFS at Guncast
For a memorable spa experience
For all the different forms of bathing, KLAFS at Guncast is able to bring variety to every single sauna day, meaning that there is really no such thing as an everyday KLAFS sauna experience. At least not as far as the bathing pleasure of your guests is concerned. KLAFS saunas are as exclusive and individual as your project.
A large team of experts made up of experienced interior architects, engineers and project managers, contributes first-class professional skills, passion and an eye for detail to our sauna and spa projects – projects that are as individual as the atmosphere in every hotel or day spa.
Individual inside and outside saunas
For a unique and relaxing sauna experience
Let your wellness vision become a reality. As soon as you've decided on a sauna, we'll take care of the rest. Our experts find custom-tailored solutions even for the most challenging floor plans and spaces. We look at it this way: the bigger the challenge, the more extraordinary the result.
And if you are looking for an outdoor experience, outdoor saunas from KLAFS offer everything that a modern outdoor sauna needs: chic design, strong thermal insulation for low energy losses, and high-quality construction materials, especially when it comes to the external cladding. All you need to do is select the appropriate floor plan so that your guests can enjoy a unique and relaxing sauna experience.
A sophisticated automatic climate system
KLAFS SANARIUM® brings variety to your spa area. A sophisticated automatic climate system featuring state-of-the-art electronics manages temperature and humidity to provide the perfect sauna experience.
Are your guests seeking gentle relaxation? In such circumstances, a temperature of between 50 to 60 °C and humidity of 20 % will provide precisely the right stimulating bathing pleasure. The addition of herbal perfumes to the aroma bath, where fully automated aroma control is also used, provides a welcome change.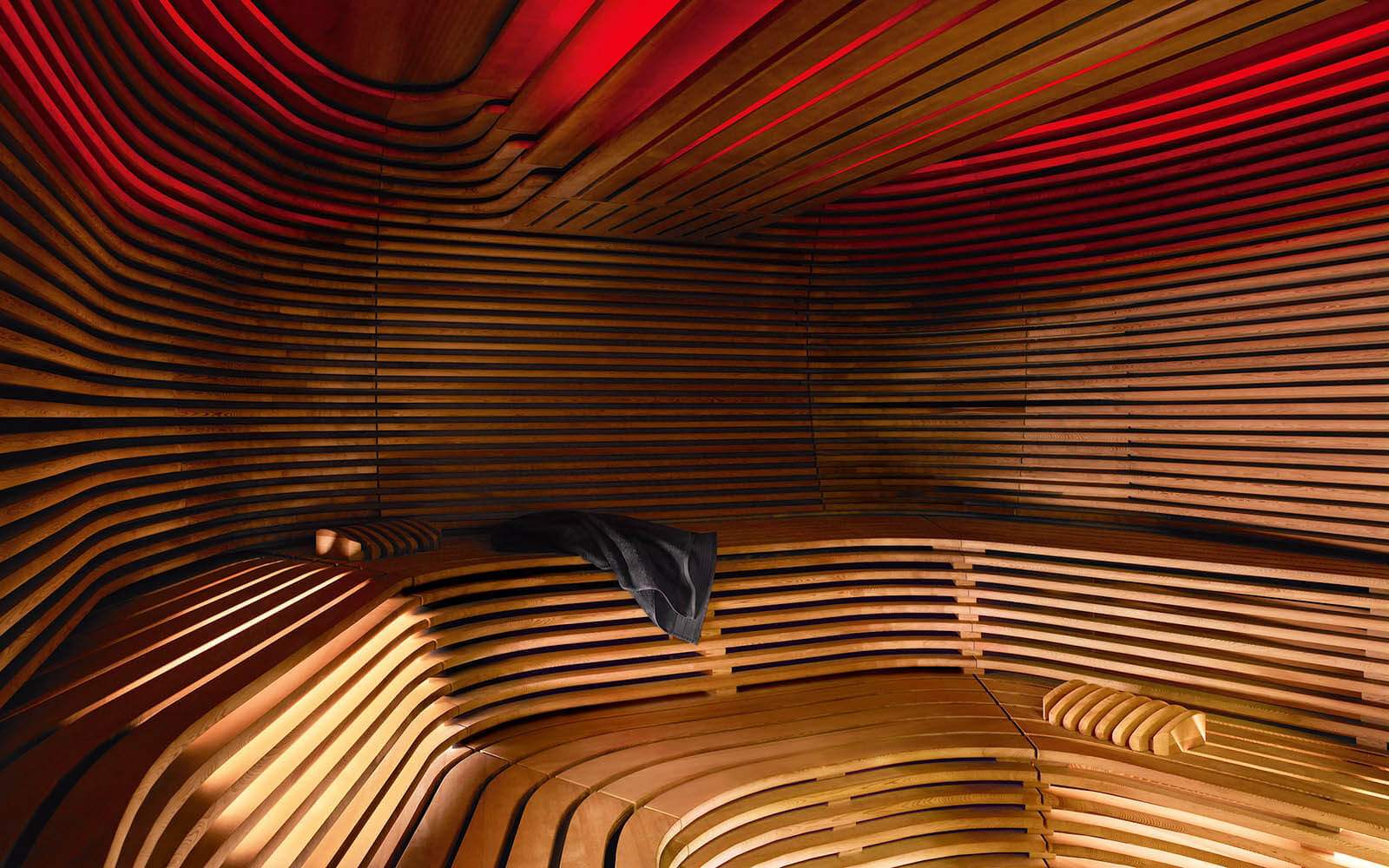 We also design and build pools and cold plunge pools
We design and build some of the UK's most luxurious pools, whatever the setting.
The cooling phase should end with a powerful cold stimulus – and there's no better way than a quick dip in the plunge pool. Plunge pools and other pools from Guncast can be customised according to your wishes – and to match your spa environment.
From ultra-modern London city basement pools to 5* hotel and exclusive club pools, Guncast inspires with design and delights with unmatched build quality and a perfect finish.