KLAFS Infrared Sauna S1
It simply fits anywhere.
The KLAFS Infrared Sauna S1 from Guncast
Take a seat and enjoy the heat 
You can slow down, relax and savour a deep sense of well-being even in the smallest of spaces, thanks to the innovative Infrared Sauna S1 by KLAFS. 
A perfect fit for modern life, this infrared cabin retracts much like a zoom lens on a camera. In its retracted state, the Infrared S1 is only 45cm deep, but when extended, offers plenty of space for blissful relaxation. 
KLAFS Saunas by Guncast
Guncast is the selected UK partner for KLAFS products. Our aim is to make the design and installation process as easy as possible, so you can relax and concentrate on getting excited about your new KLAFS sauna.
Book a Design Consultancy
Design of the KLAFS Infrared Sauna S1
From KLAF's Interior Line of Saunas
By default, the interior walls and seats of your Infrared S1 Sauna are lined with naturally grown, knot-free hemlock veneering. On request, the interior panelling is also available in Swiss stone pine or elegant walnut veneering. 
The Innovative Infrared Sauna S1
FEATURES THAT LEAVE NOTHING TO BE DESIRED 
The KLAFS Infrared S1 Sauna is equipped with the BELLASENSA LED coloured light by default. The combination of the soothing heat and the interplay of atmospheric colours creates a long-lasting relaxation effect on the bather. 
As an optional extra, you can choose to include the rotating holding bracket for a tablet or smartphone. Also optionally available, the RelaxAudio system produces excellent sound quality. Integrated into the rear wall, the loudspeaker membrane provides premium acoustics within the Infrared S1.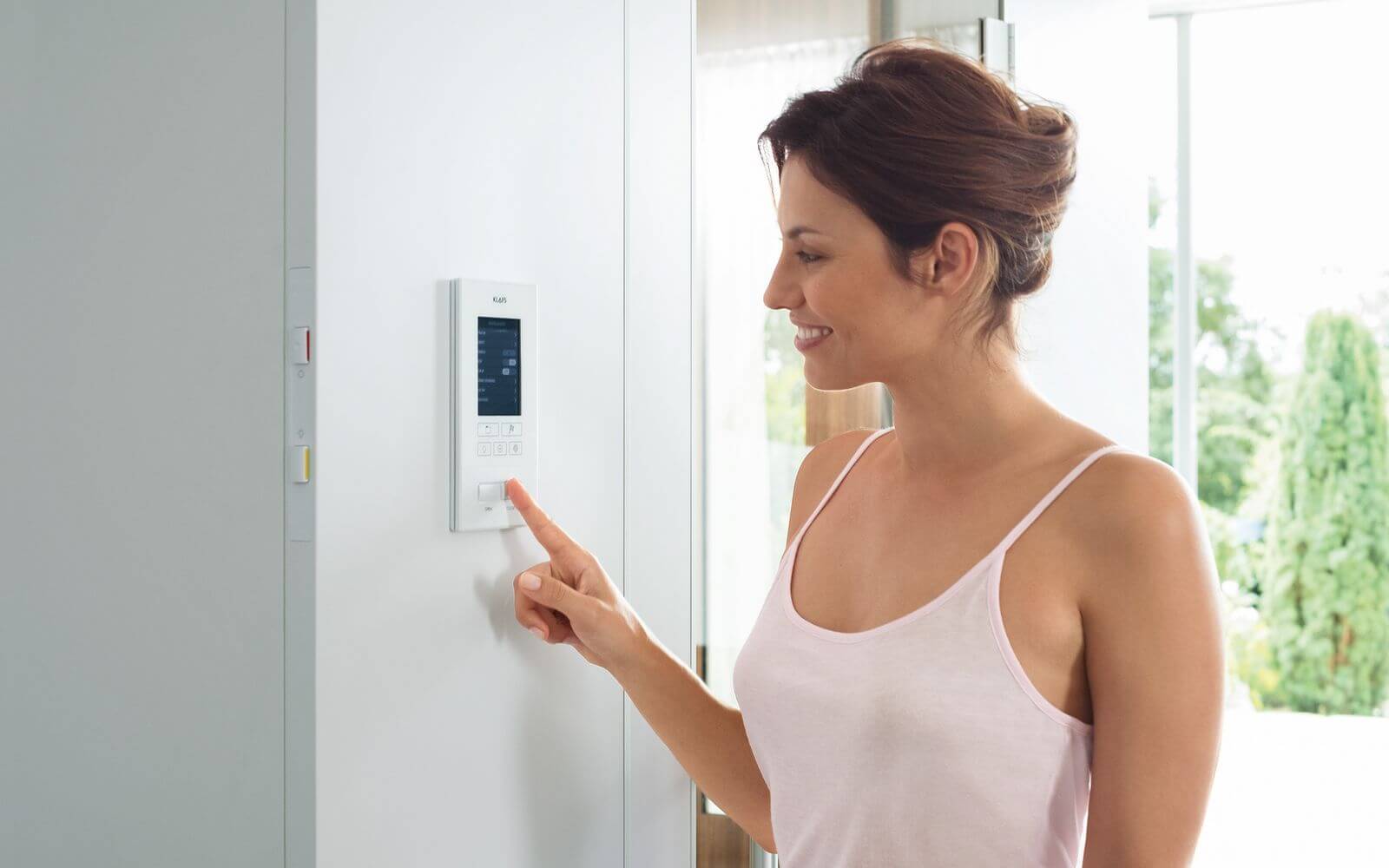 Revolutionary zoom function of the Infrared S1 with minimum space requirements of no more than 45 cm in the completely retracted state.
Two variations – one well thought-out concept: The SINGLE version for one person or the DOUBLE version for two persons.
Infrared-C radiation heats the back area with particular intensity.
Lifetime warranty on the patented low-temperature ceramic heater.
Targeted heating with automatically regulated intensity with the SensoCare sensors.
Simple control with intuitive touch display.
Many options for exterior panelling, interior panelling and seat covers.