GUNCAST IS THE LUXURY POOL BRAND FOR HIGH-END PROPERTIES
Residential Swimming Pools
Swimming Pools built by Guncast
We design and build beautiful indoor and outdoor swimming pools, transforming your home into a luxurious and harmonious sanctuary that can be enjoyed by you, your family and friends for many blissful years. We have more than 30 years' experience making our clients' dreams a reality, whatever the size, shape and finish.
Working closely with property owners, their architects, landscape architects or interior designers, we create luxury home swimming pools that reflect and complement the properties, and their surroundings.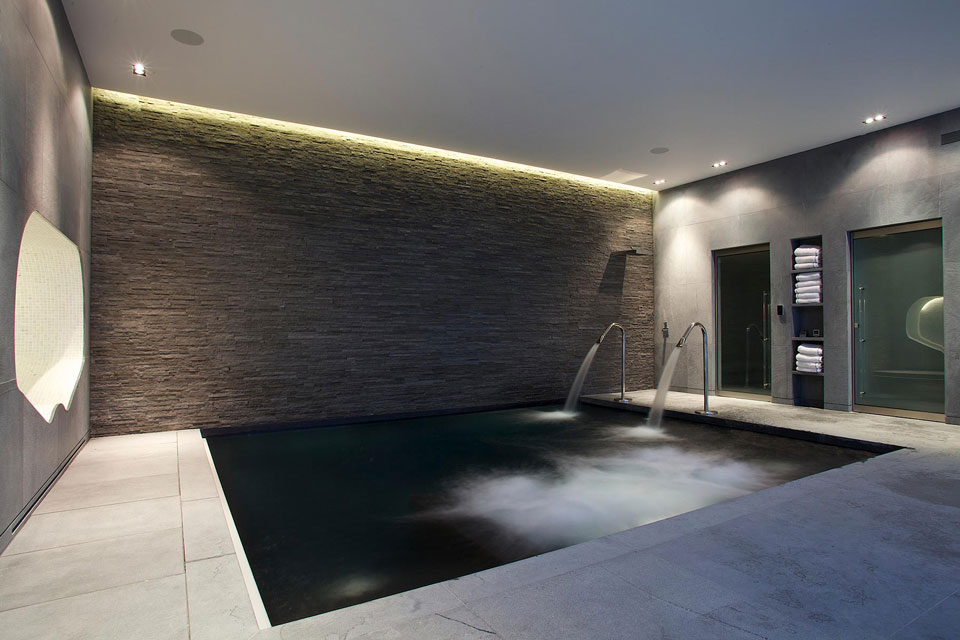 Finishing options and features
Designer pools stand out thanks to features that bring the entire space to life in a way that makes a swimming pool a work of art. Creating eye-catching effects using water features, glazing and state of the art design give the swimming pool an identity. Below are just a few examples.
Pool Design and Construction
Beautiful pool design and expert finishing by Guncast
The Guncast pool design team is one of the most experienced teams in the world designing luxury swimming pools and spa pools for high-end properties.  We can provide a complete pool design service or consultancy as required.
From initial design to expert finish, Guncast is committed to delivering beautiful, bespoke designer swimming pools on time, on budget and with minimal fuss.
Did you know we also design and fit saunas and steam rooms?  We are the UK partner for KLAFS.